Until the 19th century, cultural property was not well protected during armed conflict, although ancient historians often advocated for that protection. The current international legal regime for the protection of cultural property consists primarily of the 1954 Hague Convention on the Protection of Cultural Property in the Event of Armed Conflict, its two Protocols, and some additional legal instruments, as well as customary international law. These instruments are part of International Humanitarian Law (IHL), also termed the Law of Armed Conflict (LOAC).
The Blue Shield on a museum roof must be large enough to be seen from high altitude. This symbol was painted atop the roof of the Iraq National Museum in Baghdad prior to the 2003 invasion. Photo courtesy of Dr. John Malcolm Russell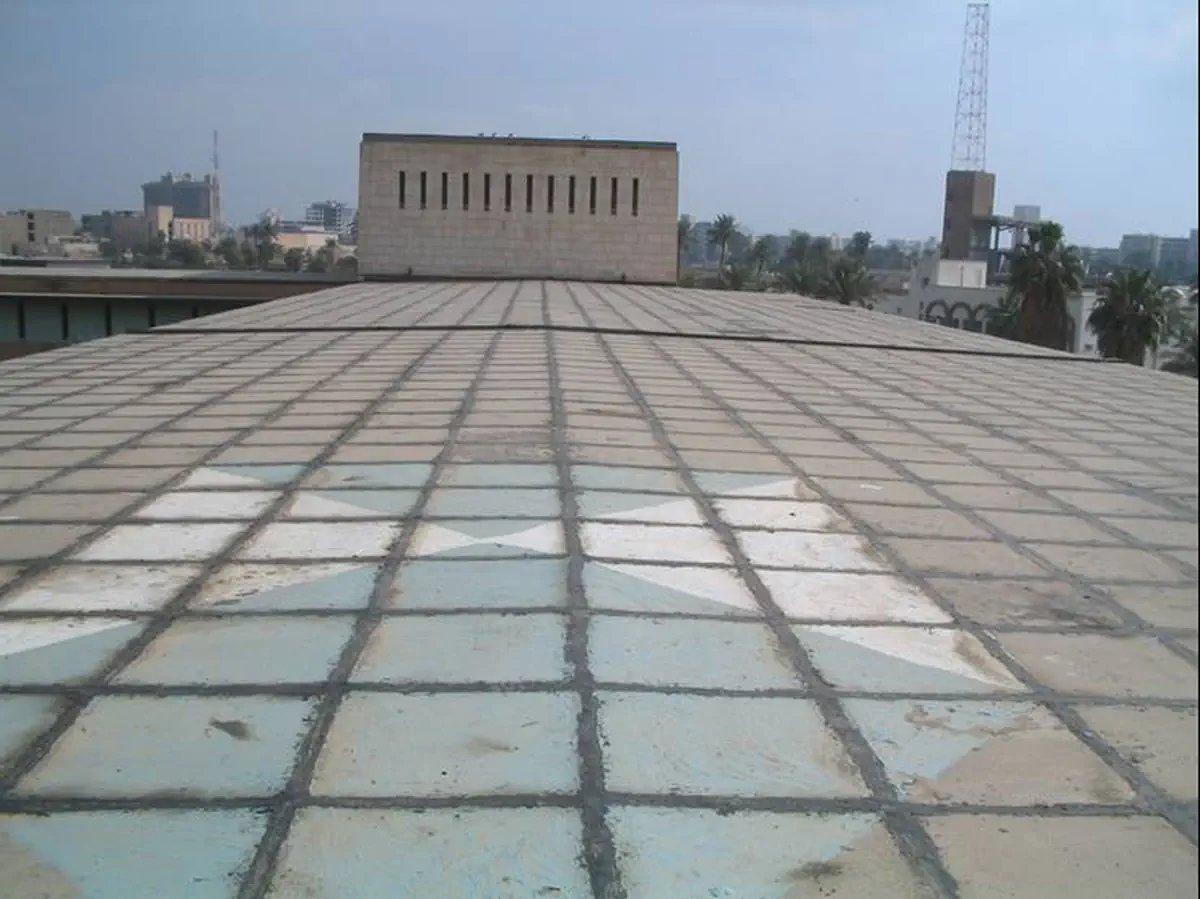 Chamberlain, K. (2013). War and Cultural Heritage: A Commentary on the Hague Convention 1954 and its Two Protocols. 2nd ed. Builth Wells, UK: Institute of Art and Law.

Forrest, C. J. S. (2007). The Doctrine of Military Necessity and the Protection of Cultural Property during Armed Conflicts, Cal. W. Int'l. L. J., 37, pp. 177-211.

Gerstenblith, P. (2006). From Bamiyan to Baghdad: Warfare and the Preservation of Cultural Heritage at the Beginning of the 21st Century, Geo. J. Int'l. L., 37, pp. 245-351.

Gerstenblith, P. (2009). Archaeology in the Context of War: Legal Frameworks for Protecting Cultural Heritage during Armed Conflict, Archaeologies, 5, pp. 18-31.

Miles, M. M. (2008). Art as Plunder: The Ancient Origins of Debate about Cultural Property. Cambridge, UK: Cambridge University Press.

Nicholas, L. (1995). The Rape of Europa (1994). New York, NY: Alfred A. Knopf.
O'Keefe, R. (2006). The Protection of Cultural Property in Armed Conflict. Cambridge, UK: Cambridge University Press.

Sandholtz, W. (2007). Prohibiting Plunder: How Norms Change (2007). Oxford, UK: Oxford University Press.

Toman, J. (1996). The Protection of Cultural Property in the Event of Armed Conflict. Brookfield, VT: Dartmouth.

Toman, J. (2009). Cultural Property in War: Improvement in Protection: Commentary on the 1999 Second Protocol to the Hague Convention of 1954 for the Protection of Cultural Property in the Event of Armed Conflict. Paris, FR: UNESCO.

Vrdoljak, A. F. (2008). International Law, Museums and the Return of Cultural Objects. Cambridge, UK: Cambridge University Press.

Witt, J. F. (2012). Lincoln's Code: The Laws of War in American History. New York, NY: Free Press