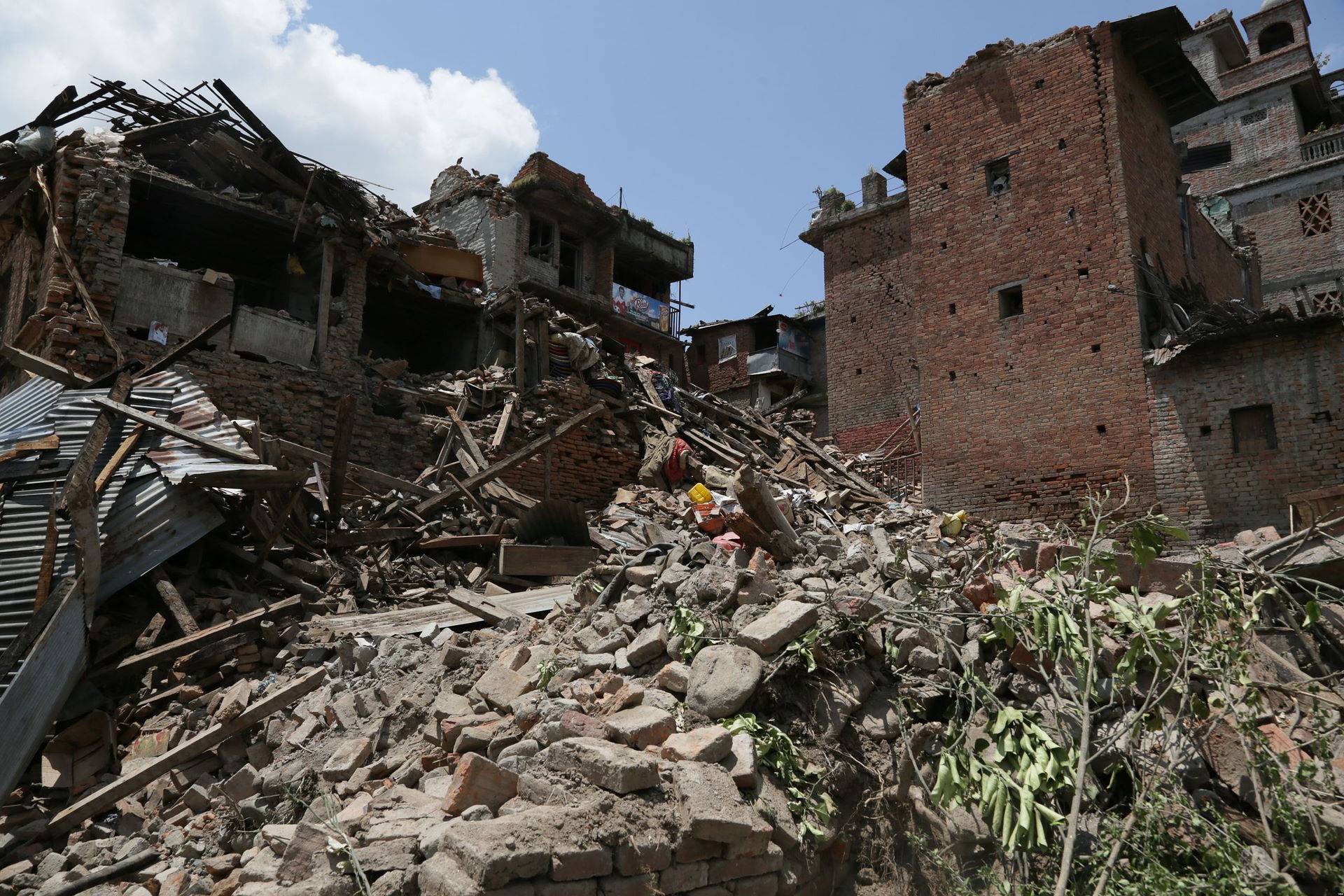 Swayambhunath Complex: Also known as the Monkey Temple, the ancient religious complex is now little more than dust. Photo Credit: Wikimedia Commons and AFP
A massive 7.8 magnitude earthquake stuck Nepal at 11:56 a.m. on April 25. Its epicenter was the village of Barpak in the Gorkha district, west of the Kathmandu valley. As of May 6, more than 7000 deaths have been recorded, with many thousands more injured. This tragic loss of life has been accompanied by severe damage to and total destruction of much of Nepal's cultural heritage, including many of its World Heritage sites. USCBS extends its sympathy to the families of those who have perished as well as to the survivors of this devastating earthquake.
Director-General of UNESCO Irina Bokova has expressed her shock at the devastating impact of the earthquake on Nepal's cultural heritage.
Cindy Ho, founder of SAFE/Saving Antiquities for Everyone, has asked, "How can we think about cultural heritage when life is lost?" by suggesting that "cultural heritage is the ultimate non-renewable resource."
The Blue Shield is mourning the loss of Mr. Babacar Ndiaye (1951-2023), a passionate advocate of cultural heritage protection who served as President of the Senegalese Blue Shield Committee since 2012. Mr. Ndiaye was a trained [...]

This past week has been an immensely difficult one for much of North Africa. On Friday, September 8th, the strongest earthquake of the past century struck the High Atlas region of Morocco, killing nearly 3,000 people, [...]