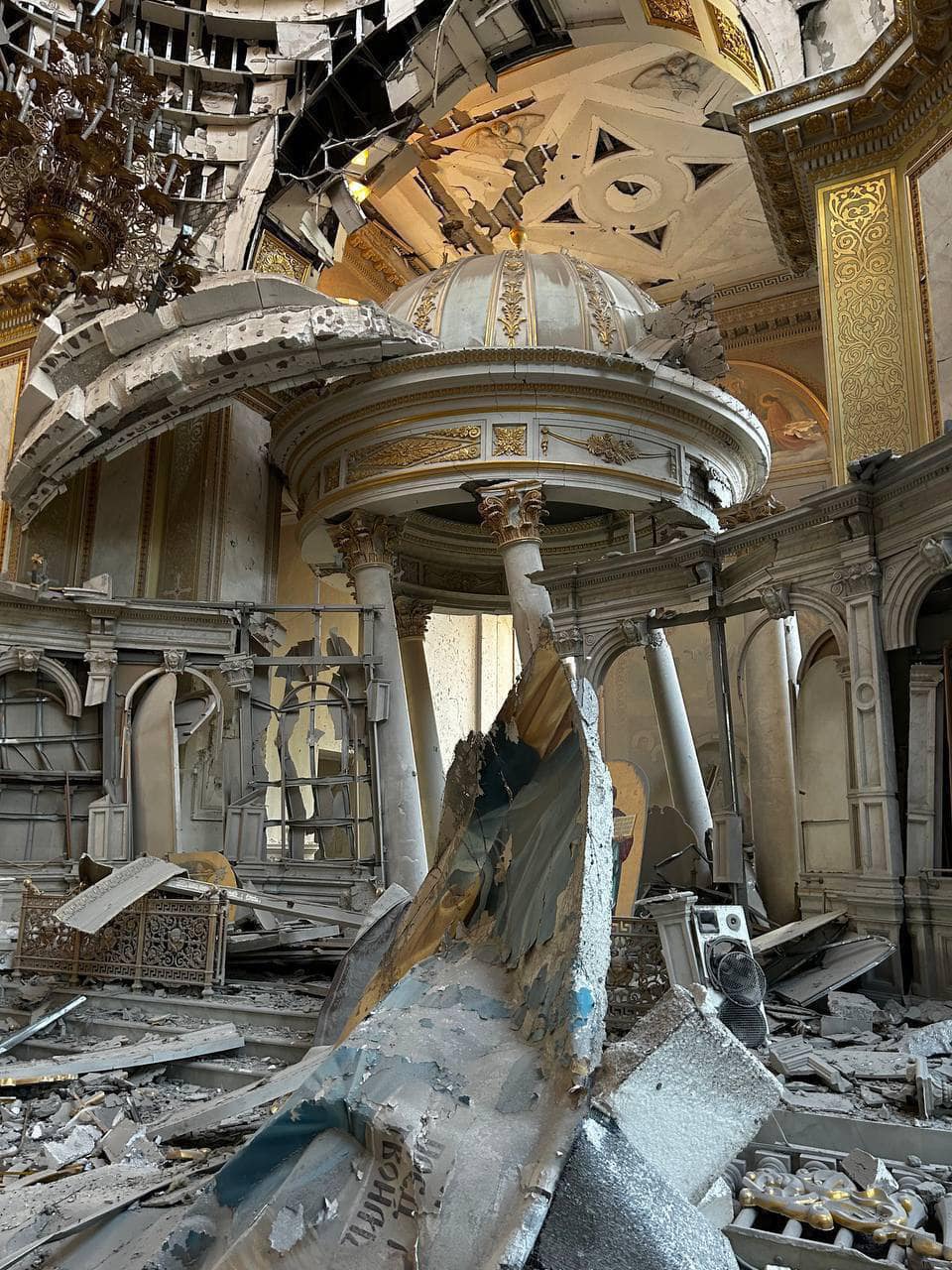 On September 13, 2023, The Art Newspaper reported that a new briefing prepared by Blue Shield International for the European Union Advisory Mission asserts that President Vladimir Putin has "premeditatively, systematically – and provably – targeted heritage sites in Ukraine." Earlier this year, the International Criminal Court (ICC) issued an international warrant for Putin's arrest; evidence like this briefing would greatly assist in the prosecution of Putin's war crimes.
The briefing, titled Assessment of Damage/Destruction of Cultural Heritage Sites in Ukraine, November 22 – August 23, looks at potential violations of cultural property law as outlined in the 1954 Hague Convention. It states, "There are at least two instances where there is evidence that sites have been specifically and intentionally targeted." The first is the destruction of an art and history museum in the Kyiv oblast, one which was strongly linked to Ukrainian identity. The museum had been used by Russian troops as a staging area, but was destroyed in February 2022 while surrounding buildings remained unharmed. The second instance is the targeting of a literary museum. Although it was hit by a missile strike during the Battle of Kharkiv, the museum was far from any fighting. More recent looting is also mentioned in the report. In these instances, thousands of pieces of art were removed by Russian secret service in the Kherson region.
This article notes that, while the Blue Shield report is a landmark report, further assessments are needed in order to better understand the damage inflicted on cultural property and the intentions behind Putin's actions. Professor Peter Stone, president of Blue Shield, states, "No [country] has done enough. Even in these two cases, there may not be enough evidence to stand up in an international court."
Image of damage inside the Transfiguration Cathedral in Odesa following a Russian missile attack on the city, July 23, 2023.  Photograph from the Ministry of Internal Affairs of Ukraine.
The Blue Shield is mourning the loss of Mr. Babacar Ndiaye (1951-2023), a passionate advocate of cultural heritage protection who served as President of the Senegalese Blue Shield Committee since 2012. Mr. Ndiaye was a trained [...]

This past week has been an immensely difficult one for much of North Africa. On Friday, September 8th, the strongest earthquake of the past century struck the High Atlas region of Morocco, killing nearly 3,000 people, [...]